Sk8tunes
Quality Figure Skating Music Mixes
You put a lot of time into a quality figure skating program. Shouldn't that be reflected in your music?
My observations of many figure skaters have led me to believe that their coaches are absolutely masterful in picking the right music for them but are using archaic methods to assemble the cuts. Other skaters and coaches are starting to dabble in digital mixes on their computers as there are many easy to use programs available but "easy to use" does not guarantee "good results". It really takes a knowledgable musician with a good ear and technical expertise to produce a good quality product. I went to a very prestigous local competition recently and I was amazed at the terrible music mixes being used by higher level figure skaters. I saw dresses that probably required mom & dad to take out a second mortgage on the house but the music was mixed on a 30-year-old cassette tape recorder and put on a 29 cent cassette. Senior figure skating programs are choreographed down to the smallest detail. Isn't music a detail too?
When I began mixing music for my daughter and then for others in her skating club, I was able to draw on the knowledge gained from my thirty years as a professional musician to create ingenious mixes. Several requests by coaches/skaters/parents proved to be extremely challenging and they're been both pleased and amazed at the results. ("How did you do that?") I also make sure the music is "colored" properly for optimum sound in an ice arena.
My fee is $25.00 per minute of music and includes 2 CDs. It helps if you go over the music with your coach first. I wish I had a nickel for every time a figure skater or parent came back to me and said, "the coach didn't like it". Also, if you're unsure as to where you'd like the cuts I can do several preliminary versions for an added fee. I don't maintain vast library of music. I prefer to work with your choices in music as it is always custom mixed just for you. I have no pre-made mixes. I'd love to know how some skating music editing services can legally and ethically get away with selling pre-cut mixes. It appears as if they buy one CD and then essentially resell the mix from it many times over. It's not fair to the artists. That's why I insist that you legally own the music you're asking me to mix. You can also rest assured that I'll never resell your music to anyone else.
Send me an email to tell me about your program. I'm sure I can help you.
"The MixMaster"

Skaters and Coaches! Are you happy with your figure skating music? Here at Sk8tunes you can get professionally mixed customized figure skating program music for only $25 per minute of music. Why settle for a pre-cut program? You can get a minute and a half of customized figure skating music suited specifically to your skating style for only $37.50!!! Coaches, be sure to ask about discounts for multiple skaters.

FEATURED FIGURE SKATING MUSIC
The Instrumental Broadway Collection, Vol. 7 - The Hit Co.
From Mary Poppins to Miss Saigon!

Sk8tunes now offers iTunes !!!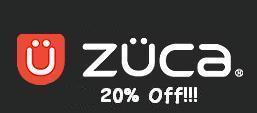 Thank you soooooo much for the music. You did an excellent job. I am very impressed.
Thank you so much. I really appreciate it.
The coach LOVES it... Really, she was blown away...Thanks again for all your hard work. It's awesome.
Very cool, thanks so much!!!
The cut is great!!!! Thank you so much! We couldn't even tell where you made the cut....you are clearly a pro at this! ... was so excited ....I think she showed it to everyone at the rink today.
THANKS for all your work on this music!
Thanks again for all your work on our music---I love all the programs,
and I feel so good knowing that the cuts are professionally done.
Got the music. It is perfect!
It has been a pleasure working with you. What you did with ***** made all the difference to me. It sounds so professional. It just didn't make sense to me to spend so much money and time on a choreographer, the coach, the dress and have poor sounding music. I'm kind of a perfectionist and I want my daughter to have the whole package to present to the judges. Thanks, again. I hope her skating is as good as her music!
The skater that you did the ***** CD competed this weekend and her music was perfect!
The music is great- thanks so much...You are very good at this music stuff. I appreciate your hard work.
Once again, great job! Thanks sooo much
Wow...that was great! ***** said "HE ROCKS, it's awesome, please tell...I said THANKS" ...You have seriously impressed my 13 year old daughter who knows this song inside out and backwards. You are very good at this! Thank you very much!
This one sounds very good also! ...When she was first given this music she was very concerned about skating to something so long and very slow but you have completely fixed it. This is a very doable exhibition piece for her now. Thank you so much...
I absolutely love the mix! I think it's perfect for what we need. I didn't hear any of the cuts at all. Thank you so much!
The CDs arrived and they sound great...Thanks again for the quick turn around time. I'll get back to you shortly with my next idea....
AWESOME!!!!! You are the best, really...Don't hear cuts this good at our rink, EVER. Thanks again...
You recently cut music for my daughter. I thought you might like some feedback. We received many compliments on ******'s music. I hope that we can use you again. Oh, ****** won first place. Many thanks.
It sounds great! You can label the discs *****. If you want to make the label blue that might be nice, too.
Perfect! As always- thanks!!!
Hi! I just finished listening to the three MP3s (a new term for me!), and they're great - you do fantastic work!
Wow! That was fast. I like it a lot...
I love it! That's exactly what I was hoping for -- thank you so much.

Once again, it's perfect! Thank you very much.
Thank you SO very much. It is just perfect!!
We like it! It was a little surprising the first time we heard it, but to us, it is actually a better ending.
...thanks so much-I'm sure we'll do business again soon!
***** emailed me that she really likes what you've done, so let's go with it. Thanks again! [the coach]
….I must say that when she put it on her player I could actually hear it and the quality is superb compared to what she has used in the past...
Yes, we are very happy with that...
EXCELLENT!!! You Rock! Thanks so much
We all love it! Thank you... It is PERFECT!
Thanks for the great work!
Thank you- We really like what you did, She is very excited to start using her new music!
I love it! Thanks again.
It works
perfectly
!
My daughter is happy...this will due quite nicely. I appreciate your efforts.
Just wanted let you know that your CD's came today. Very, very nice...To us the music selection process is very personal, an extension of the personality so to speak...I know it sounds a bit strange, but I am a bit old fashion. It is nice to know who you are doing business with...I am grateful for your work and look forward to working with you again for next years program.
********* had a giant smile on her face when she listened to it. She
loves it!!!!!!!!!!!

I wish there were more people like you in this world. I had contacted 3 other companies that cut and edit music and you were the one who replied so quickly and helped me with the actually editing. You have my word that you will be having my business.
My daughter and her partner just performed their routine for the first time at competition. We had watched a long day of performances and heard a lot of music of varying quality, but when their music came on--WOW! The sound was rich and full--by far the best sounding music of the day! Every word easily understood and clear. We couldn't be happier. Thank you!
Both ******* and her coach are thrilled with the final 2:10 version and the 2:20. I am too. Thanks for all your handwork, patience and perseverance...I think you really went above and beyond in editing this music exactly to my daughter's vision!
Both of the pieces are a go !! They love them both ! Thank you so much.
Sounds Good; should work well.
This is perfect! Kindly let me know where I should send payment.
Well thank you I appreciate the extra effort.
Thank you! I have fwd. thee music to **** and will wait for her yes.
I think it sounded great! Again, thank you so much for the last minute rush
That sounds great. Thanks for getting it done so quickly
I think the mix makes a really beautiful piece! They sound really well together...We needed your help to get a useable piece of music to put choreography to and it really is a lovely piece of music.
Perfect! Please print on cd
I think it sounds great!!!
Loved it!
Thank you - I really like it! As always very clever composition!
Great! A+ on both edits!
Super cute!!! I love it :)
Great job on *****!
Super!! Thanks so much!!!
The music turned out perfect. people even commented on the skill in the cutting!
Thank you very much I loved it, so are the coaches.
Coach says its perfect go ahead and make it hi fidelity and CDs thanks!
Thanks so much for your continued patience and hard work with me.
LOVE IT!!! So, so good!!!
I like it! If it's ok with you, I will let her coach have a listen before we finalize.
Thank you so much for your work. So your editing of the music was highly praised!
Thank you. You were able to extend the more important one a few seconds nicely. This is good.
We got the disks today and ***** is THRILLED!! She loves the music...I will definitely pass your name on to anyone else who needs help with their musical freestyle.
It turn out really nice.
Love it! thanks so much. You did a great job.